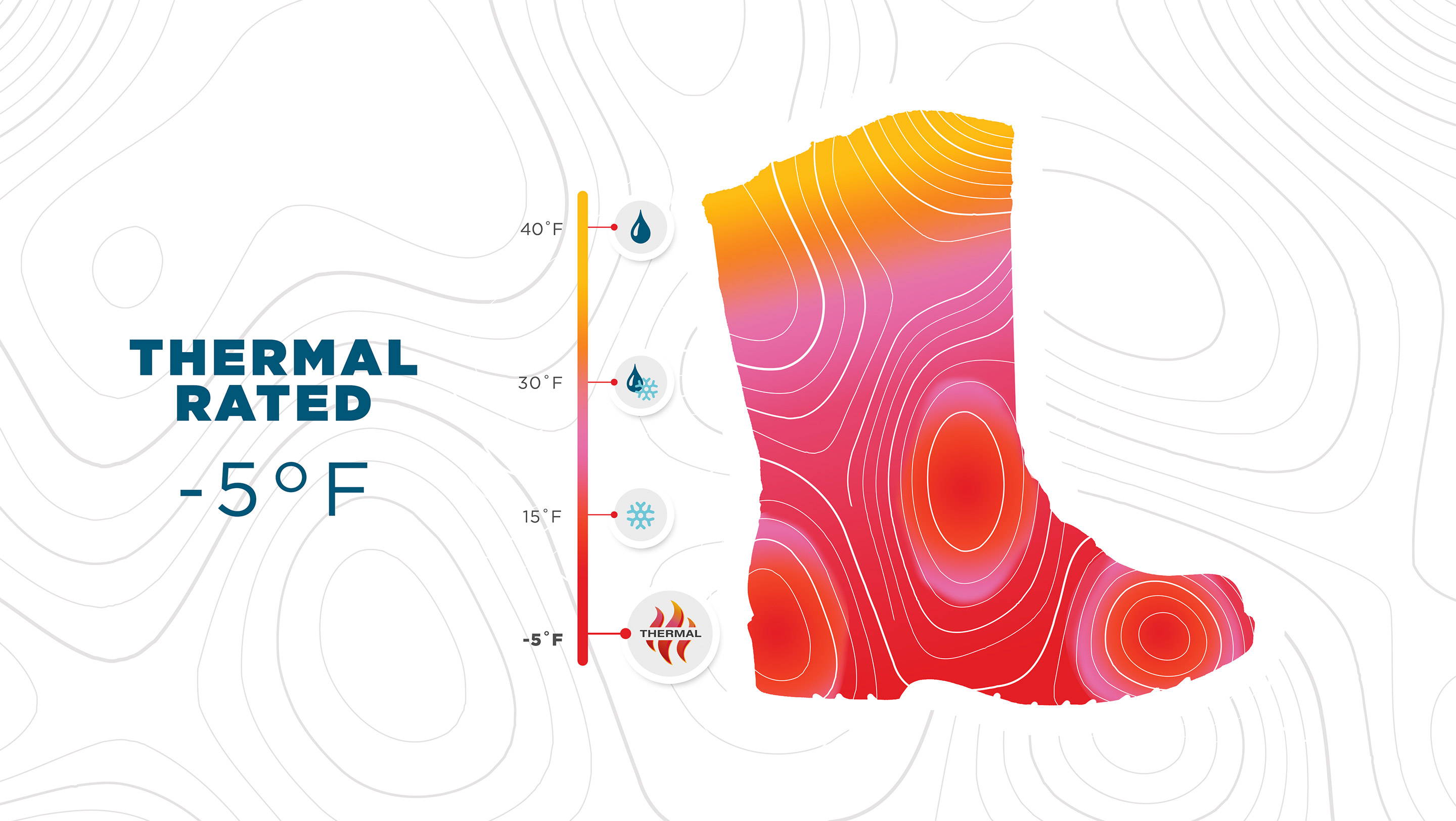 Baretraps Thermal Technology
Cold weather and freezing temperatures are no reason to hide from your daily routine. So, when the thermometer decides to drop below freezing, it's time to seek out the right kind of thermal footwear for your needs. Our innovative approach to creating Baretraps thermal boots for women helps feet stay warm and dry even when temperatures dip as low as -5°F or -20°C.
Our thermal walking boots are expertly crafted to be warm, comfortable, and fashionable during your cold-weather outings. Each detail is thoughtfully selected for its functionality, with added features such as sturdy metal eyelets for lacing and faux fur materials for added warmth. All Baretraps thermal boots are designed focusing on using materials that are breathable and yet still provide you with enough extra insulation to be comfortable in freezing temperatures. Many of our waterproof thermal boots are designed to feature a rubberized, treaded sole construction and our special waterproofing spray treatment, which offers water-resistant protection on upper materials in mild to moderate wet weather.
All Baretraps products, including our line of thermal sneakers and booties consist of a lightweight construction that won't weigh you down and a flexible outsole that is designed to follow the natural movement of your foot while you walk. Of course, our thermal boots have the same built-in comfort features Baretraps is known for because keeping you comfortable is very important to us.
From thermal boots to water-resistant booties, your comfort and style are our top priority here at Baretraps. We want to make sure you have everything you need for your travels and everyday life during the cold weather months. Shop our large selection of women's boots, women's shoes, and women's sandals at our online store or at a local retailer. Be sure to look through our entire collection for more exciting styles to complete your perfect look.